Where do you get knife making supplies in Europe?
When I started my journey as a knife maker the first biggest issue after not having the skillset was actually sourcing the needed materials.
Knife making is a very niche hobby/career choice, with a very small but tight community of passionate makers, artisans and craftsmen.
Most of the knowledge is passed by the word of mouth, so most of us get in to by doing some good old "youtube research" and with that comes another problem. Most of youtubers are Americans, and it is very expensive to import their stuff to the EU, or total DIYers from the eastern block of EU.
So below I've collected a list of European knife making supply vendors, which could have helped me out greatly in the very beginning of my journey in knife making.
The lists below are not sponsored, and I do not know what quality of materials are provided, I am here just to share them as a resource for all the new and old makers.
Steels, handle materials and more:
FatCarbon (🇱🇹 Lithuania) know world wide for amazing carbon fiber laminates.

Peiliai.net (🇱🇹 Lithuania) a general knife shop which sells knife making supplies from steels to handle materials and sheath making materials.

Knifematerial.at (🇦🇹 Austria) G10, Kydex, sandpaper and micarta.

Messerschmied-huber.at (🇦🇹 Austria) Laminated steels, handle material and consumables.

Enigma24.eu (🇵🇱 Poland) Big selection of tools, sandpaper and consumables one of the best belt prices on the market.

Epoxylab.eu (🇵🇱 Poland) Big selection of polish made laminates, linen and canvas micarta, G10 and stabalised wood.

Volnik.pl (🇵🇱 Poland) Great prices and good selections of stabalised wood, Micarta and G10, kydex and its hardware.

Carboncenter-sklep.pl (🇵🇱 Poland) Big selection of industiral grade Carbon fiber.

Stalownia.shop (🇵🇱 Poland) Modest selection of steels, handle materials and accessories.

Xerxes-knives-shop.com (🇩🇪Germany) High end PM steels, handle and heat treatment items.

Nordisches-handwerk.de (🇩🇪Germany) Very big selection of things that you would need to make a knife at any level.

Der-kleine-messerladen.de (🇩🇪Germany) Good selection of handle materials, abrasives and kydex.

Schmiedeglut.de (🇩🇪Germany) Handle materials, kyde, leather, steels and blades.

Elforyn.de (🇩🇪Germany) Selection of woods and composite materials.

Brisa.fi ( 🇫🇮Finland) one of the biggest shops in Northern Europe, sells a lot of stuff with huge selection.

Bladepoint.eu (🇫🇮 Finland) Knifemaking material and knives.

Ground flat stock (🇬🇧 UK) huuuge, selection of everything, from steels, to handle materials, kydex and a LOT more.

Ozotools (🇬🇧 UK) knifemaking related tools like jigs and file guides.

Mercorne (🇫🇷 France) some with great G10 prices and an huge variety of handle materials.

Eurotechni (🇫🇷 France) steels, handle materials, screws, pivot pins, they have it all.

Jatanga.eu (🇨🇿 Czechia) big variety of steels/ handle materials/ stabilising resins and etc.

Tomtek.eu (🇸🇮Slovenia) some sellection of materials and machines including grinders and belts.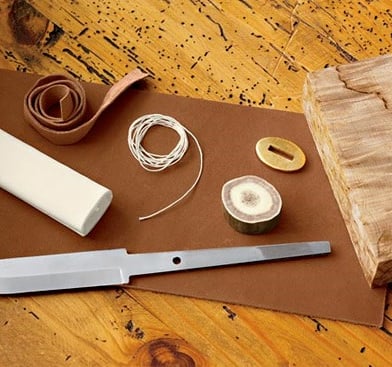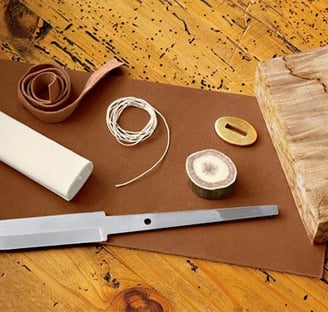 Belt grinders:
Currently I am using a 50x2000mm grinders which is the gold standard for knifemakers. The belts are plenty available and last a good while grinding hardened steel.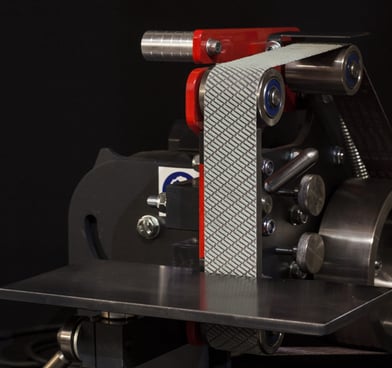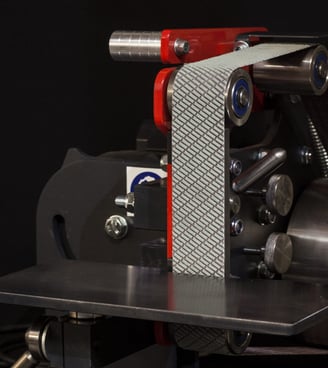 Heat treating ovens and kilns:
Heat treating is one of the most important aspects of knife making, and having a kiln or knowing someone who has one is essential for good quality cutting tools. I myself do all of the simple high carbon steels myself, and if you need anything heat treated or something answered feel free to get in touch by using the form below.

Firs of all, you could make a kiln yourself as I did myself at the very start. Here is my HOW TO on DYI kiln building, with materials that where used, a lot of advice, and costs of everything, all of the information there is in Lithuanian, feel free to translate it or ask me.

Now if you and high amp electricity don't get along or you just don't want all of the fuss that comes with DYI something, here is a list of EU vendors: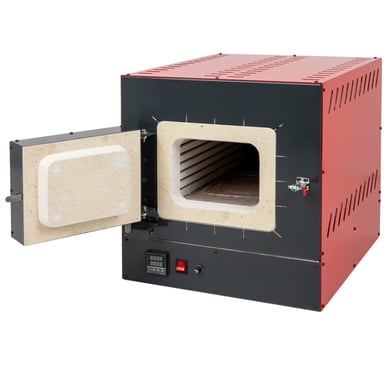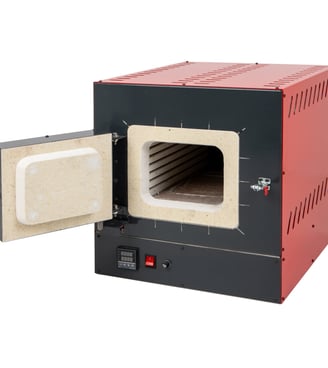 If I missed something..
Feel free to contact me, using the form below, or if you want for me to add your business or page. Also you can write me any questions you would like, and I'll try and get back you when I can.